Aaron 'The Azz Man'
Aaron grew up in the Amazon rainforest, raised by a group of highly intelligent piranhas (He calls himself 'Azz Man' because it sounds so much like his home: 'Amazon'). Discovered by Napoleon Bonaparte on a secret expedition in 1792, Aaron was whisked away to Paris, where it was discovered that he suffered from a rare disease, preventing him from aging. As the years wore on, and he was forced to watch his friends die (dear Bonaparte being among the first to leave him) he found constancy and comfort in construction, and the ever-changing skyline of cities. Especially since most people wouldn't talk to him, because, after been raised by piranhas, he thought that the proper way to greet others was to bite them. Aaron travelled for decades, but his passion for structure only strengthened, leading him to finally pursue a Bachelor of Engineering at FedUni, of which he is now in his third year. He hopes to impart the wisdom of his centuries of survival to you all through his blog posts. He also thinks that he's hilarious.*
*None of this is true. Except the bit about him studying engineering. And he really does think he's hilarious. He said so in the bio he wrote for me. He also said that he could play guitar. I bet Bonaparte taught him that. That guy was a genius with a Gibson.
Amelia
Hi! My name is Amelia and I study Commerce and Management at FedUni, specialising in Accounting and Human Resource Management. I'm currently in my third year, and absolutely loving it! I love hanging out with my friends, vintage fashion, chocolate, and yes, I am a crazy cat lady. I also have lots of fun being a PASS Leader! I'm really excited about sharing some (hopefully totally awesome and rad) tips for uni success and survival with you guys!
Angel Richter
Hey I'm Angel and I am doing a Bachelor of Psychological Science.
So a paragraph about me…..hmm…
Well I moved from Queensland down to Victoria, where I had the genius idea to attend university in the Antarctic, I mean Ballarat. Needless to say I am not a fan of the near freezing temperatures! I regularly fly to back to Queensland when I have the time and money just to keep me sane. When I'm not at uni I enjoy playing sport, mainly netball and basketball a couple of nights a week and when I'm not being busy doing that, or studying I play call of duty zombies! Just cause zombies! I also love hanging out with my mates and just generally having fun whether it be while studying or when someone decides to do a 'uni family dinner and movie night'. Sooooooooooo that's basically me in a nutshell.
I'm thinking that I would like the ability to teleport whenever and wherever I want. I would choose this power because it would be incredibly time effective and cost effective. Think of how much time you spend walking or driving, this would no longer be a concern, feel like going to Queensland to a friend's place for dinner? Blink of an eye and you're there! I would never have to pay for petrol or flights ever again! I feel like this is an awesome and necessary power and now after thinking about it, I really, really want it!
Bella
Hello FedUni Friends!
I am a Mt Helen Student Academic Leader (SAL) and a Biomedical Science Honours student. My honours project is on improving lung cancer diagnostics
through a breath analysis clinical trial. I'm doing Medicine next year and will become a rural doctor so look out disease, you going down! I live and breathe the saying "if you want something done, ask a busy person" which means I've always got a long list to do but that's the way I like it. I love helping students have a wonderful time at university so come and visit me at the ASK service.
Doug
I'm a second year Bachelor of Psychological Science student, with a double major in Philosophy and Psychology.
Prior to studying I was School Captain of my high school, which I dropped out of four weeks before I finished to undertake a hairdressing apprenticeship; where my bosses where highly supportive of me changing direction to undertake further education. My ultimate intention regarding university studies is to work as a lecturer.
Outside of university I don't do that much. I'm an avid reader and eat too much pizza. I have done five years of martial arts including Muay Thai, MMA and Jiu-Jitsu, and have had 3 professional fights. Idk if that's a "short" paragraph but it'll do.
Superpower-wise is a bit of a tricky one, as there are so many to choose from. But I'd have to mimic Frozone from 'The Incredibles', but probably wouldn't be saving the world with it and instead I'd make my drinks really cold or something.
Eric
I'm in my third year of Civil and Environmental Engineering at the Gippsland campus.
Hmmmm….what to write? First off, before Ryan (or Hayden, or Aimee, or anyone else) makes a point of mentioning it, these days I happen to be the face of FedUni when anyone goes to the website, or watches tv, or reads the local paper.  Now that I've got that out of the way, let's get to the important stuff.  I'm 35, which makes me mature-aged (though not necessarily mature) and I come from the far off exotic land of Canada.  I've lived in Australia for 6 years now with my gorgeous wife of 3 years and our 2 cats, 6 chickens and 6 alpacas. I think that's about it, but feel free to ask for an autograph if you see me in the hall.
**If you're wondering where I got the photo from, I just took a screenshot of the website. Thanks Aimee for the suggestion.
Hayden
I am a mature age student who is currently studying Civil and Environmental engineering.  I am 34 and have a wife and 2 kids aged 4 and 16.  I am kept very busy from everything I get involved in.  I currently am a Mentor and PASS leader at University, and the Gippsland campus coordinator for Engineers Australia. I am very fortunate to have landed a work placement after my first year as an Assistant Project Engineer with the Department of Environment, Land, Water and Planning.  I also am very passionate about organic foods at wholesale prices and I am the administrator for the Gippsland Organic Food Co-op on Facebook and I volunteer a lot of my time to this.  Last year I was fortunate enough to get the Hero award for Volunteering so yes guys I am a hero.  I am currently studying two certificate IV in frontline management and marketing just for fun.  Also I am doing my second degree concurrently with my engineering but it is in Information Technology (Computing studies). When I am not doing all that I have just started playing Gridiron for the Gippsland Gladiators and I also will be umpiring on a Monday night for the successful 6 on 6 soccer competition run at Gippsland campus.  If you are wondering, I do also spend some time with my family as well and I get some sleep in there too.  Hope I haven't bored you too much and I look forward to posting some pearls of wisdom for everyone!
Mary
G'day! My name is Mary, I am now doing my Honours after completing my undergraduate in Bachelor of Arts (International Studies). I majored in Japanese
language– absolutely love it! I also know some Spanish and Auslan. The other love in my life is sport, in particular ultimate frisbee—– yes, this is a legit sport, seriously, YouTube it!
 And I have recently discovered the sport of Quidditch (yes, another random sport which you can play!) which had been great for my love of Harry Potter ♥
Melina
Hola, I'm Melina (AKA Cpt.Awesome, AKA Master Ninja) and I'm doing a Bachelor of Psychological Science with a minor in criminology at Gippsland.
Before uni in high school I was School Captain and President of the SRC, took a refreshing Gap year and did a pre-apprenticeship in carpentry (i was bored), worked for a special unit of the police as an unsworn and have spent the last few months planning my 1920's themed murder mystery 21st birthday. I am a volunteer fire-fighter and adore snowboarding and camping. Hate pizza (soznotsoz),  love puns and can sing Anaconda really well although hate the fact that I can do so. I have a forever kitten (she stays tiny) and she can sit, come to her name and fetch very well. 
My chosen superpower would be similar to the Avatar which is to be in control of the elements, if however that is too 'godlike' , i would go with mimicry and absorb other peoples powers and use them for my own. And yes I'd turn evil and take over the world. Why not?
Pat
Hey everyone, my name's Pat. Get excited. I am currently in my
third year of a bachelor of mining engineering at FedUni and really enjoying it. This year I'm also a student mentor and a PASS leader. Outside of Uni, I love spending time with friends and going out on Wednesday nights (among others). I play a bunch of sports such as soccer, tennis and touch rugby and I even play the drums. As well as all those stuff and things, I'm also writing some things and stuff in this here blog (I abhor writing so y'all should feel privileged). So keep an eye out and you might just get to read some pearls of wisdom from this guy *points thumbs at self*.
Renee
Hi everyone my name is Renee and I'm studying a Bachelor of Psychological Science at Gippsland.
I have lived on a dairy farm my whole life and my family and I show dairy cows locally and at the Royal Melbourne Show. I am a dairy cow person and hate anyone with horses or beef cows. No seriously, I am unable to be your friend if you are a horse or beef person.
If I could have any superpower it would be to teleport so I could pop up anywhere and scare people. But it would also come in handy because I hate driving.
Catherine
Ohaithere! I'm Catherine, a mature aged student in the second year of a BComm in Economics & Finance. My academic goal is a grad role with DFAT after doing honours. Personally, I love to travel and my goal is to do a tree-top hike in as many countries as I can. I collect vintage cameras, and am a tea drinking Whovian, Vikings, BSG and #SocialMedia fangirl. I knit & crochet and love to read – though, at present, it's less William Shakespeare Star Wars/Pride and Prejudice and Zombies and more Economist/GFC themed/Econ Theory. I'm passionate about education, philosophy and critical thinking and believe it's up to us to frequently ask better and bigger questions of 'everything' to refine our understanding of 'it all'… I wonder what questions I can answer for you this semester? #ChallengeMe
Danni
Hi ya'll! I'm Stroppy SAL and this is the worst name ever. I'm actually
not stroppy at all. I love sunshine, science (wayyy more than Campbell does) snowboarding, travelling, bargains, laughing, eating and having heaps of fun. Fun is my number one favourite thing. I'm in my fourth year of studying a Joint Degree in Education and Science with a Chem major and Psych and Maths sub-minors. I have had the best time studying in Ballarat in the last 4 years cuz all the people here are so lovely, helpful and supportive and some of them are funny too. Especially my Silly SAL peers, let's be honest, they're pretty great peeps to be around (Even if they wont let me change my "stroppy" name…).
Glenn
Hi! My name is Glenn and I am chocoholic! When I'm not building
houses or teaching martial arts classes you will find me at Uni studying psychology. Why? Well, I woke up one day and thought,"I should go back to uni and study something just for fun". The people turned out to be fun anyway, and the study is stimulating. Besides, sitting up late studying is the perfect excuse for eating more chocolate, as if I needed an excuse….
Jess
I'm Jess Brady, studying B. Ed (Phys.Ed.) with maths as my second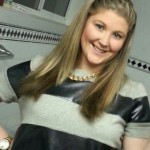 method. Currently in my third year, I've managed to get involved in a few different parts of Uni life here at FedUni. That's a lie. I'm involved in almost everything here … from Uni Games, PE Society, Golden Key and Open Day as a student to the Contact Centre, Mentor Program and ASK service as a Member of staff @ FedUni. But my favourite part of being at FedUni is the friends I've made in our SAL team…and they will tell you that I'm known to blurt out, often irrelevant, stories at some of the most inconvenient times. l will have a story for every occasion…
Lillian
Hello FedUni friends, my name is Lilly and I am a third year Bachelor of Education (P-6) student. I am really looking forward to teaching, but for now I love being part of the FedUni community. I love meeting new people at leadership events, mentoring new students, volunteering at Open Day, studying in the library quiet room, having lunch in the Hub and not falling asleep in lectures.
I am currently working with Liana Skewes on the social media for Student Futures. So check out our Instagram account 'fedunistudentfutures' and Twitter account @student_futures for the latest happening around Uni. Enjoy Reading!!
Sam
Hi, I am freshly 21 and in my third and final year here at the Gippsland Campus and still have no idea what I am doing with my life 
Aside from that, I am really getting into health and fitness and love sport in general – although I don't even play any at the moment because my body doesn't like to go more than three weeks without something tearing or dislocating. I have been working at Don Louie's in Traralgon for the last two and a half years and have lived locally in Traralgon south for the last 20 after my family moved down from Geelong.
Brodie
Hey hey, Brodie here, going through my second year of my joint degree in bachelor of education/bachelor of psychology at the moment. 'Have fun' is pretty much my life motto. Enjoy what you're doing, be happy and stay optimistic! Doing two degrees at once isn't anywhere near as hard as it sounds and I'd recommend it to anyone interested (after all, two degrees are better than one!). Juggling between Uni, work and downtime to socialise/relax, pretty much fills up my days (and sleep. Sleep is fantastic.) I'm a bit of a two-sided coin. I love going out and having a good time with mates, but I'm also happy staying at home playing video games. Other than that, loving uni and life so far and I'm looking forward to sharing some pro tips with you guys so you can do the same!
Campbell
I live and breathe sport, which works out since I'm studying a Bachelor
of Education (Physical Education) and will spend life after Uni playing games all day…umm I mean teaching school kids how to play and participate in a variety of sports. As well as being a sports-nerd I'm also a science-geek, studying Science as a second teaching method. I am amazed by how awesome science is and am aiming to also teach kids that science is actually really cool. I play Australian Rules Football for a local side in Ballarat (it takes commitment to brave the bitter winter weather here to play sport!). I also work at the ASK Service here at FedUni as a student academic leader and in whatever other spare time I have left I travel back to the 1850s, working at Sovereign Hill.
Ange
They call me Siri because I'm good at giving people answers, but my
real name is Angela and I will respond to pretty much any variation of it. I'm currently in my third year of an Arts degree in Humanities and Social Sciences, studying literature and history, and hoping to swing my way into the field of creative writing very soon. Though I don't always know the answers, like the iPhone app I endeavour to try, and this blog will follow my journey trying to answer one of the greatest questions (at least in my life): how do I graduate, and what will I do when I have?! Siri SAL xo
Aodhān
Hi, my name is Aodhān (pronounced Aidan). I am a third year student
studying Physical Education and thoroughly enjoying it. Ballarat is an excellent place to live – apart from the brutal winter that we endure each year! University has been a challenging but rewarding experience, and I have been privileged to be involved with the academic support programs that are offered at FedUni. In my spare time I enjoy spending time with friends and family as well as playing squash, which is my favourite sport. I also enjoy cooking and reading novels when I have the time, and also world travel.
Steph
Hi I'm Steph and I am a PASS leader. I'm studying Management and
majoring in Human Resources. In our office we have little nick names and I quickly became Selfie for obvious depressing reasons…but hey, who cares? Do what you love to do! Being a student I share the same concerns that many of you have and over the year I hope to bring you some support in dealing with the demands of being a university student. Selfie.
Sharelle
Hey there! I'm Sharelle and I am currently studying my third year of a
bachelor of Nursing and loving it! I would like to one day venture into working in emergency and possibly doing post grad studies and becoming a paramedic. My dream is to take my nursing career overseas and travel. I love netball, socializing with friends, traveling, sleeping in, pumping loud music in the car, and most of all Uni nights! I hope you enjoy reading my posts as much as I enjoy sharing them, and just remember your life could possibly be in my hands one day!
Eli
Hi my name is Eli and I do Mechanical Engineering at Federation Uni.
This is my third year in this university and I very much enjoy it! The things I love (other than all things Engineering) is listening to music, playing guitar and video games. I also love running PASS sessions and it is one of my favourite things to do in University when I don't have one hundred trequadragintillion six hundred and eighty-three assignments due. But the good certainly outweighs the bad. I also noticed that I put a but after a full stop. Suck it up im an enjiniir.
Rachel
My name's Rachel Murphy and I am an exercise sports science student
here at Federation Uni. I am originally from a small town called Landsborough just over an hours drive from Ballarat but moved down 2 years ago when I commenced Uni. My interests are exercise and physical activity, such as running and netball and socialising with friends. I have even recently taken up cooking! Studying anatomy at Fed Uni has gotten me involved with the PASS program, and I hope to hand some of my knowledge down to you guys!
Dong
Hi guys! My name is Dong and you can pretty much recognise from my
name that I am an Asian but, to tell you the truth, I am. Haha, I know! I am a third year engineering student and not a geeky stay-at-home-study-all-day sort of nerd! I'm pretty cool 'cause I love playing soccer. I am an international student, so I hope I can share some experience with you if you are an international student or you are dealing with international students. Contact me and I'd love to help you out!
Rainbow
Hi, I'm Rainbow! Science geek, PASS leader, and Monsters University
reject (they said I wasn't scary enough!). I'm currently in my third year of a Bachelor of Biomedical Science, and want to learn allll of the things! (Except the boring things). I'm a member of the Biomed social club and Golden Key. I once attempted to fill a room with balloons, and successfully constructed a balloon fort. In my spare time I try to remember all the things I used to do before I had a billion assignments due.
Jason
Hi Guys, my name is Jason and I'm a third year mathematics student.
Yes, that's right, I'm studying maths. I love my sport, including cricket, squash and Formula One. I have been known to get up at three and four in the morning to watch Formula One races! University has been a great experience and I have extremely enjoyed moving to Ballarat to take up my study. I strongly recommend getting involved with everything you possibly can within the University. I have been involved with the Mentor Program, Open Days, Uni games, the Contact Centre and now joining the PASS team. My number one tip for University is this: if you don't know, ASK!
Mollie
Hey there! I'm Mollie, studying a double degree in Arts and Education.
Completely hopeless when trying to talk about myself online, or really when meeting someone new. This huge anime/manga/comic book fan is one girl who will argue over who is better (it's batman), lament over who died in Game of Thrones with you, and also hopefully help you get through university a little better. Voted by her year as the most likely person to be a cat lady, wearing the badge with pride, I'm never seen without a book SOMEWHERE (or a cat –shifty eyes-). If you need help with Japanese/History, then I'm your girl!
Claudia
My name is Claudia Callagher and I am the PASS Leader for Anatomy
and Measurement and Evaluation in 2014! I graduated from Sacred Heart College Geelong in 2012 and I am currently studying Exercise and Sports Science in my second year and loving it. When I graduate from FedUni I hope to become involved in the strength and conditioning, sports rehabilitation or performance analysis field of work. I am from Anglesea on the Great Ocean Road but I am living on residence on the Mt Helen campus this year. I loved living on res last year because it was a great way to meet new people from all over Victoria and make heaps of friends outside of class who become just like another family away from home! Other than living on res, the highlight of my first year last year was playing mixed netball for the University of Ballarat at Australian Uni Games. The experience is indescribable. In my spare time I love to play netball, surf, travel and I don't mind going out on the odd Wednesday night with my Ballarat friends! ​
James
Hey, I'm James and I'm one of the PASS leaders for Programming. I'm
currently in my third year of uni, doing IT or computing for those who don't know what that is (I'm looking at you, Physical Education students). I grew up on a farm. Well, when I say I grew up on a farm, I live in a house on a farm, not actually on a farm. Like the stereotypical IT guy, I like gaming and pizza, but in all seriousness, how could anyone not like pizza? One thing you should not mention around me is politics, unless you feel like debating for hours and hours. I look forward to taking PASS sessions this year, and if you see me 'bout, don't be afraid to say hi. I'll try not to bite 🙂
Luoxi
Hey everyone! I'm Luoxi (like Yoshi but with an L) and I'm studying a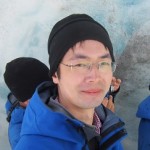 Bachelor of IT. I'm currently in my second year and one of the PASS leaders for programming. Studying at FedUni has been a great experience so far, and there are a lot support services for students to take advantage of and benefit from. In my spare time I do enjoy my fair share of video games, playing the guitar and reading. While I really do feel that you get out of uni what you put in, there are many people who are willing to help you along the way!
Milly
Hey Guys! I'm Milly and I am currently studying my second year of exercise
science. I will be your PASS leader for Anatomy and Physiology as well as Measurement and Evaluation this year. I am still not exactly sure what I want to do with my life but who really is anyway. At the moment, my dream would probably be to end up working at the VIS doing performance analysis and recovery with athletes but no doubt this will change by next week! I love rowing and playing netball, so hopefully if I end up working with athletes it will be with either netballers or rowers. This year I have also attempted to pick up a couple of new hobbies and they are surfing and playing the guitar. I am actually loving them both but definitely need a lot more practice, although I am not to keen on surfing in winter. I hope you enjoy reading my blog posts and I can not wait to meet some of you in my PASS sessions!
Daniel
Hello there and welcome to my swanky bio. My name is Daniel, Lord of
Glitter. I study the swankiest possible subject within the walls of FedUni. This subject has levels of swank that go well beyond that of 9000, I kid you not friends. Psychology would be the name of this game in particular and I am in my third year of playing. Trying my hand at running a PASS session or two is something I am looking forward to this year as well as joining in as a member of a great team. Hopefully I will be able to bring about a bit of a swankification to the office while raising the swankocity a strata or two. As for when I am not at FedUni studying psychology, I enjoy spending my time swankifying up the town and/or responding to everything people say with 'and how does that make you feel?'.  Now hopefully I can blog something of interest for the readers because after all, I didn't choose the blog life. The blog life chose me.
Bec
Hi! My name is Bec and I am in my second year of a Bachelor of Nursing
degree with plans to specialise in midwifery. I studied Anatomy and Physiological Bases of the Human Body last year and found it so interesting that I thought it would be a good idea to venture into the world of PASS Leadership. I love hanging out with friends, going to the beach and dancing. I hope I can be of help to you in PASS this year and not make Anatomy & Physiology seem so daunting. I also hope you find my blogs to be informative and fun!
Ryan
R
yan Parker is regularly observed in a varying array of waistcoats and scarves. The conservative modern kind, though. Not the ostentatious waistcoats of the 18th or 19th century. While not his natural environment, he is regularly spotted at FedUni either studying the Diploma of Professional Writing and Editing or working with the PASS program. A strange creature, he is at home in the colder climate and prefers the winter months of the year, much to the chagrin of his peers. Ryan can fence (fencing with a sword, that is. Not putting up fence posts. He's useless at that), writes letters with a quill, once managed to end up locked in a women's toilet, and is a proud supporter of the Oxford comma.
Mark
Lauren
Lauren is a second year nursing student, PASS leader and mother to a 2.5 year old mini dictator wrecking ball extraordinaire
Jennifer Burr
Emily Morrey
Lily (Lizhao) 
Editor's note: I've managed to somehow lose Lily's bio. This would be less hilarious if Lily didn't seem to have everything bad ever happen to her. If something can go wrong, you can be sure that it will happen to Lily. In this semester alone she's been locked out of the office, dropped off the emaillist (so she didn't know when anything was happening), been unable to access the computer drive and had a mix-up with her staff account. Rest-assured, I'll be looking for her bio and I'll replace this with it as soon as I can find the darn thing. Oh, also, because you can't tell from her photo, I think you should know that Lily always wears fancy coats. If you see someone wearing a magnificent coat, call out 'Lily!' and I'd be willing to bet money that she'll turn around (that was not a real bet and I will not actually give you real money).
Damon Locker
Hi all, I'm Damon! I'm currently in my fourth year of primary education at our wonderful Churchill campus. That's right, I am a guy… studying education. That's more elusive than those damn shinies in Pokémon! I currently run the PASS sessions for education at Churchill because, well, I'm a bit of a nerd. I think it's safe to say that I spend 90% of my time with my face shoved up to a screen of some sort playing games with the occasional break to, you know, go to uni… and maybe talk to my wife. I play football (the kind with a round ball, none of this AFL stuff). Now I'm here trying my hand at this thing they call blogging. Hope you all enjoy it 🙂
Cam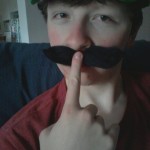 Hey, my name's Cam and unfortunately, I don't have much in the way of a cool nickname…! I'm one of many PASS leaders in 2015 for Chemistry, and I'm also an online mentor and I am one of the Student Academic Leaders on the ASK Service. When I'm not helping out there I'm either playing tennis or hanging out with some of the multitudes of great people in Ballarat and at FedUni! Despite being very logical in my studies (3rd year Biomedical Science) I do like to be creative, especially dabbling in all types of computer generated arts – and, of course, I play lots of video games! I am one of those try-hard funny guys, and whether I make people I talk to laugh or not, you can guarantee I'll laugh at my own jokes! Speaking of laughs, if you want a break from your studies I highly recommend trying your hand at playing QWOP – and don't forget to tell me how ridiculous it is. Let me google that for you.
Tegan
Helloooooo! I'm Tegan and I like kittens and crayons and all kinds of
craziness. I am irrationally afraid of balloons popping and all forms of public transport, and I wear a lot of colours all at once because HAPPY. I like crafting and reading and music-ing and writing handwritten letters and making things look pretty. I write the word 'and' a lot. Apparently. And and and and and. I make crazy faces regularly, because I get bored with normal face. Crazy face = much more fun. Oh, and I study things. Bachelor of Arts things. Literature and film things. Happy fun times things.
Emma
Editor's Note: When I asked Emma for her bio, she sent me two versions. The first was a joke version, full of horrid errors (because she knew that it would annoy me) and then her real bio. Naturally, I totally ignored the real one and posted this mess:
C is for cookie, that's good enough for me!
One, hah hah hah. Two, hah hah hah!
And that's pretty much how my first year of business studies went down.
But seriously. Emma.
2nd year Bunnies, majoring in Accounting and HUmaN ReSOURse ManaGment.
I will help you count to at least 10 (any hire and its a team  spot.
This Year Is Going To Be Grate!
I am greatful for the opportunity to goin all the lovly guys & Gals up in CLIpP =)
Aimee
I am a newlywed living in country Gippsland, originally from a dairy farm. I also have a degree in Biomedical Science. I have lived in Melbourne and Sydney so have a HUGE love of coffee! I am a Student Academic Leader here at FedUni and a Mentor, and I am also a weekly volunteer at a Pregnancy and Early Childhood Centre. I LOVE university life, I love learning and making heaps of connections with different people 🙂
Beth
Heeeyoooo! I'm Beth, and like every other blogger here I am also a crazy cat lady (expect many photos of my cat – but don't worry, he's normally hideous in most of them, it's great). I'm studying Bachelor of Management, majoring in Human Resources – and if I play my cards right I should be done by mid-year 2016. Go me. Why do I get to talk to you guys about Uni and blog things? I pretty much live at the University, not literally, but I spend a lot of time here doing things. Things like being a Mentor Coordinator, Student Academic Leader, casual Contact Centre Officer, and member of Student Senate as examples. Thinggssss. Because of this my hobbies are limited – but I play games like DOTA2 because you don't really need to organise stuff for it… and I've gotten into board games like Catan and Dead of Winter. Yes.